Customizing A Strategic Marketing & Ad Campaign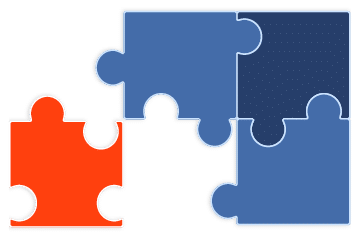 I really listen to my clients in order to plan out a marketing campaign that is unique and personal to their business.
There are no cookie-cutter solutions.
Through collaboration with you, we find the strategic program that is right for you and your business.
 Customized Solutions For Your Business
Each campaign is customized for your business.
I collaborate with you in planning your success, and provide insights:
Ask thorough questions to learn your marketing needs
Craft strategic marketing and ad programs
Meet your objectives and budget parameters
Deliver your messages to the largest possible audience at the best price
See your business through your prospect's eyes
Meet your prospects where they're at
And more…
Working A Plan Smarter To A Result
Of course I use a bunch of statistics, big data, and analyses that I've learned over the years, as well as tricks-of-the-trade…including a few of my own.
But I don't limit your plan to the 'a-b-c analysis'…
Together, we conceptualize and get to the bottom of things.
I customize an ad campaign that CAN work…one that is precise, real-world, and delivers your needs.
"Masterful analysis techniques of the media."
"She asks probing, thoughtful questions to learn our marketing needs, listens well, then crafts a strategic advertising program designed to deliver our messages to the largest possible audience at the best price."
"Cindy's a conceptual thinker… she's not limited to analysis "a-b-c"…she gets to the bottom of things. She GETS it. I trust Cindy as a person with integrity…she played an integral part of our in-house agency process."
"…pays attention to the smallest detail – or client – as well as anyone I know. Cindy's personal attention strikes to the core of her professional existence."
"…she is a talented multi-tasker, performs thorough due diligence, and is always prepared. Cindy thinks outside the box. She understands the importance of reciprocity."
Each Year Over A 5-Year Period, During A Market Decline
With 6x Higher Click-Through, Email Campaign
In The Ad Budget, And Added 20% More Target Reach
In Grant Awards For A Non-Profit
In General Operating Revenues Over 2 Years For A Non-Profit Organization
Call For A Free Consultation On Your Next Project: (386) 576-7262